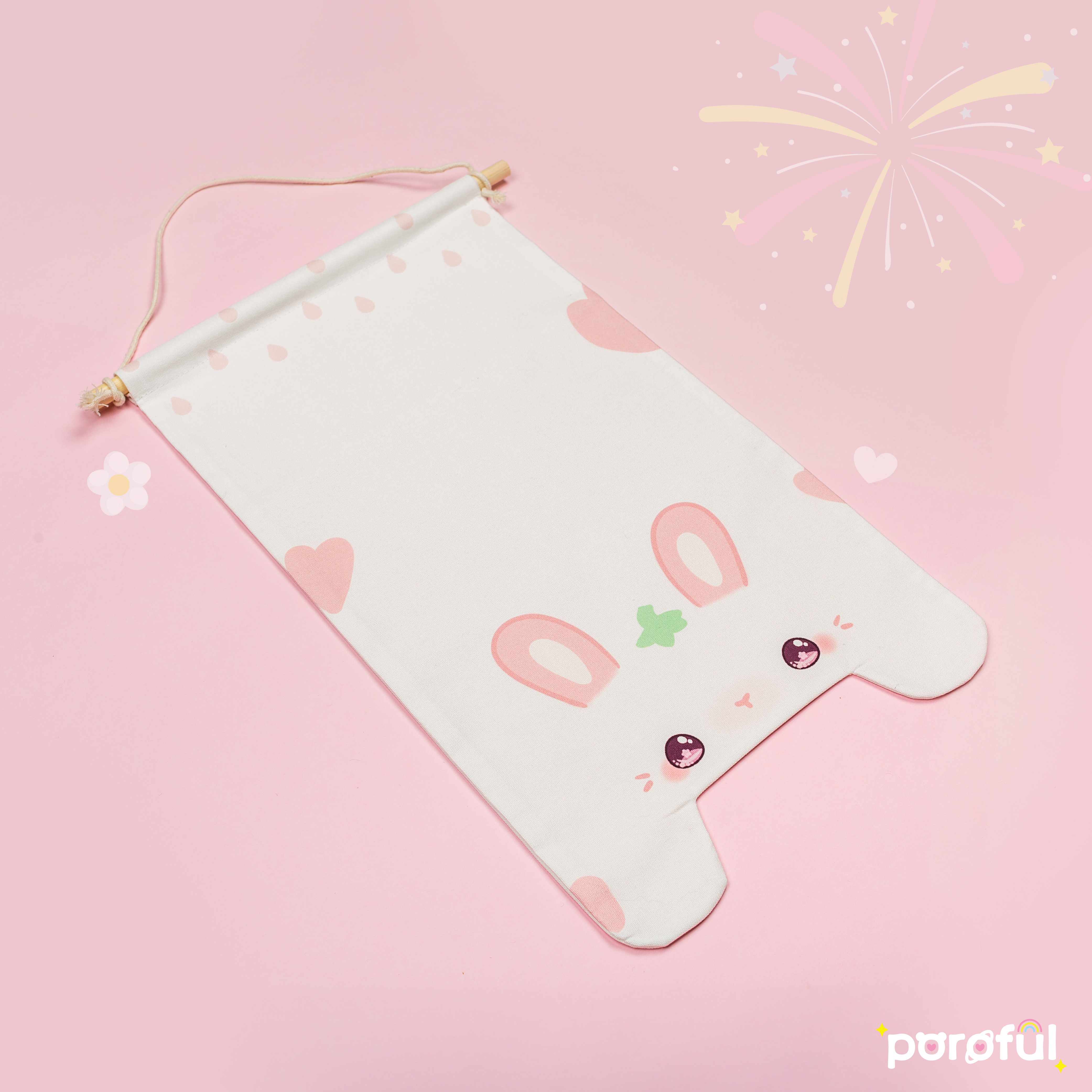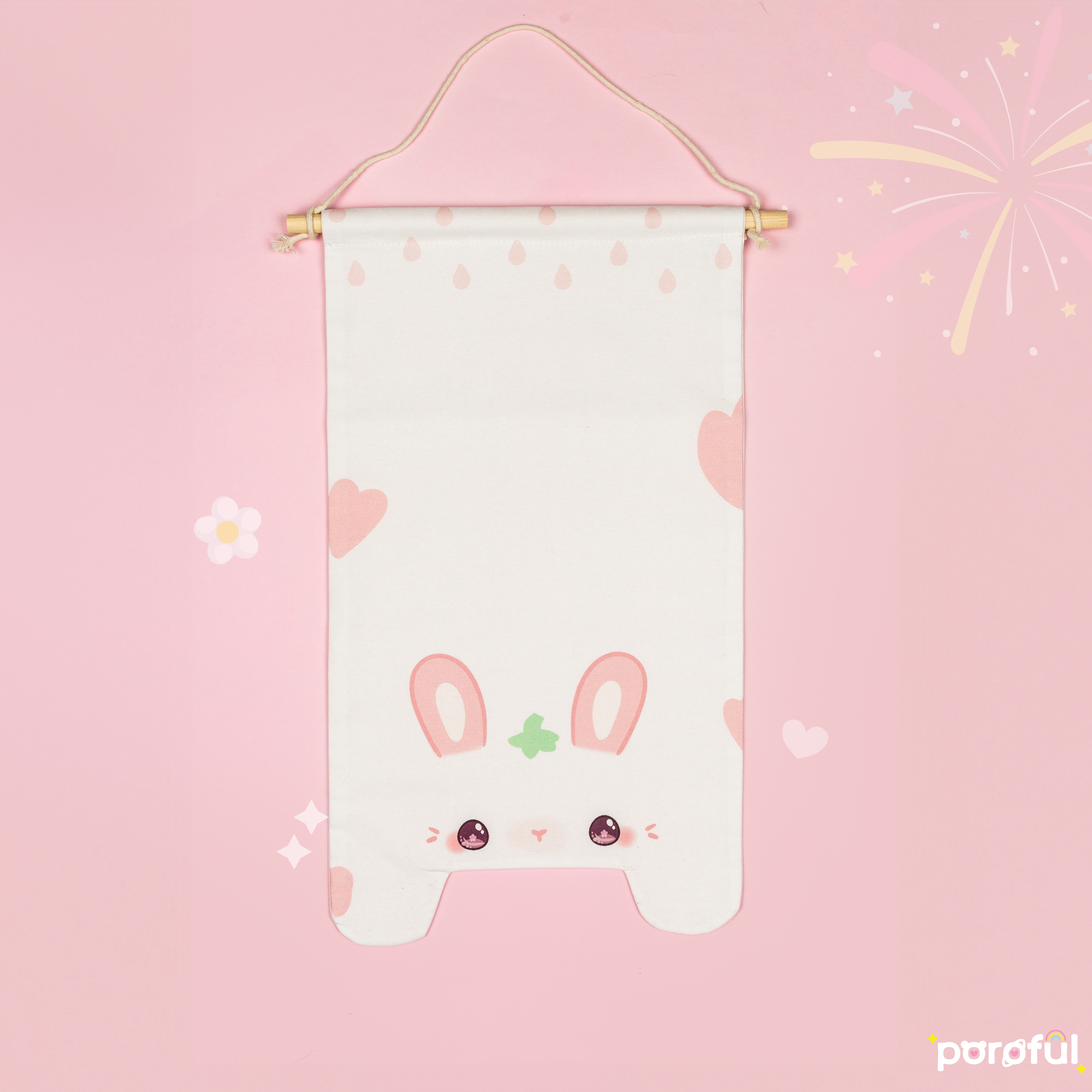 Strawberry Bunny Pin Banner (XL)
Get ready for a sweet pun-derful experience with our Strawberry Bunny Pin Banner! This pastel pink banner showcases a "strawbunny" complete with strawberry details. It's the perfect choice for those who adore dessert or strawberry-themed pins. Hang it up, and let the berry fun begin!
♥ 24cm x 40cm (roughly 9.4" x 15.7")
♥ Thick fabric

♥ As everything is handmade, sewn, tied and put together, there may be a variation in rope length, as well as a small variation in the length and width of the banner itself
♥ The pin banners and wooden frame are tied together by yours truly, so there may be a chance for the hanging rope to come off, if it does so, simply just tie a knot at the end to put it back together! 

♥ Please note that pins in the photos are not included in the pin banner, and are for photoshooting purposes only. 
♥ Pin banners are handmade and may have some small flaws 
♥ By purchasing a pin banner, you are agreeing to have read, understand and accepted the terms & descriptions listed above. 
Enamel Pin Grading Guide
Below is a simplified guideline for easy shopping purposes. For more detailed descriptions, please visit our PIN GRADING GUIDE PAGE
Standard (A) Grade 
Since all pins are handmade, so no pins are perfect, and these are the highest quality ones you will receive from me. 
- May be very tiny minor flaws only visible under observation (e.g. small scuffs or pores)
B Grade
Contain small minor imperfections such as (but not limited to)
- Thicker or uneven metal lines
- Metal discolouring or chips
- Small scuffs or dust specks
Seconds
These pins will have noticeable imperfections, offered at a discount (50-70% off)

- Uneven or areas with under or unfilled enamel
- Lose/wiggly posts
- Larger areas of scuffs or scratches on surfaces
Please note that everyone's grading is slightly different, but this is how I grade my pins, and by purchasing my pins you agree to the terms and grading scheme showed below