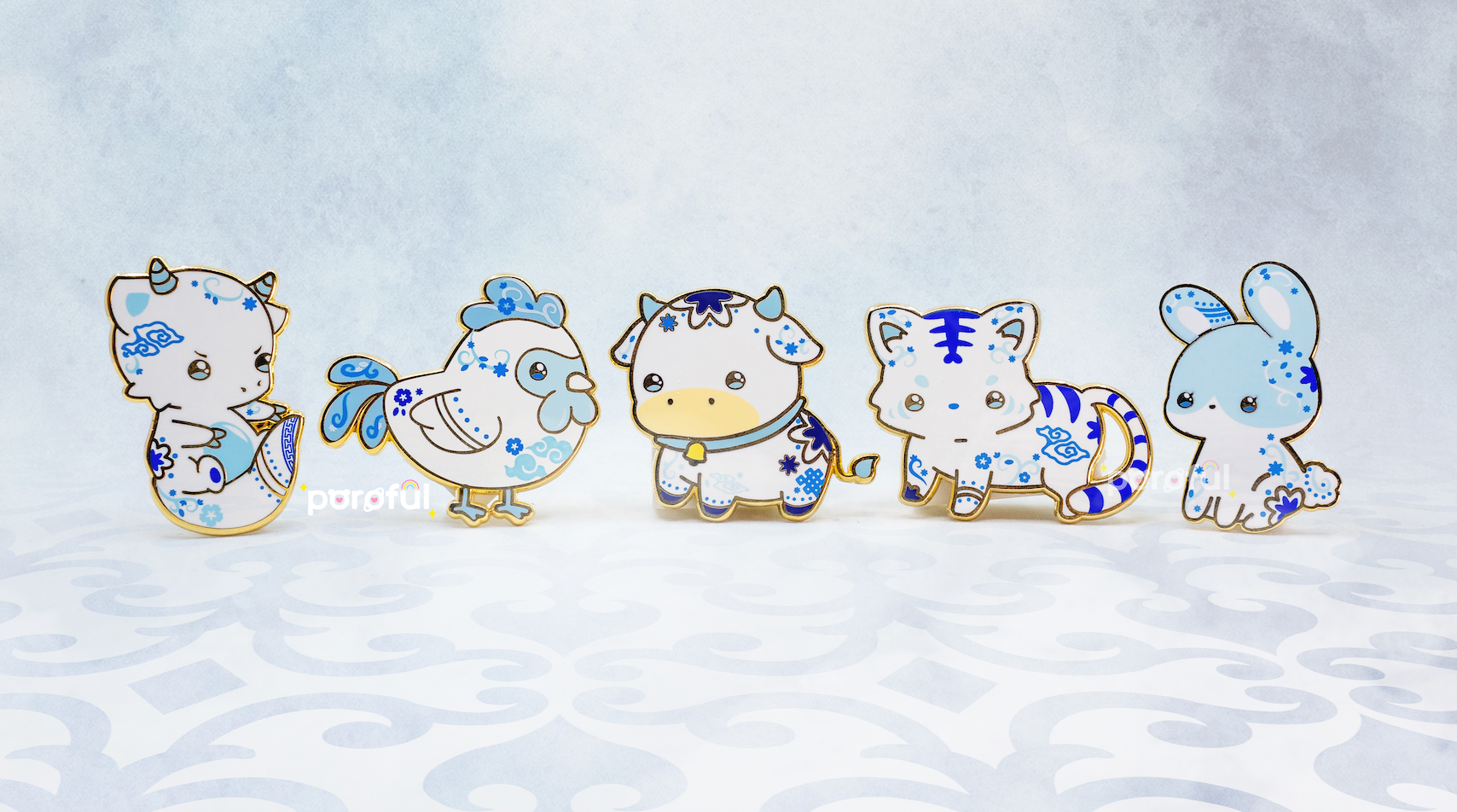 About Us
Hello! I am an artist from Hong Kong who loves to design food and dessert inspired merchandise to share love and drools around the world. My grandpa helps out with shipping orders, and my boyfriend helps me out at conventions.
Booth Examples
Public Garden (April '23), Singapore
Enamel Pin Examples
High quality hard enamel pins, some with glitter and screenprinted details. Branded backstamp logo.
Sticker Product Examples
Waterproof & UV resistant vinyl stickers
Keychain Product Examples
Double sided acrylic keychains and shaker keychains