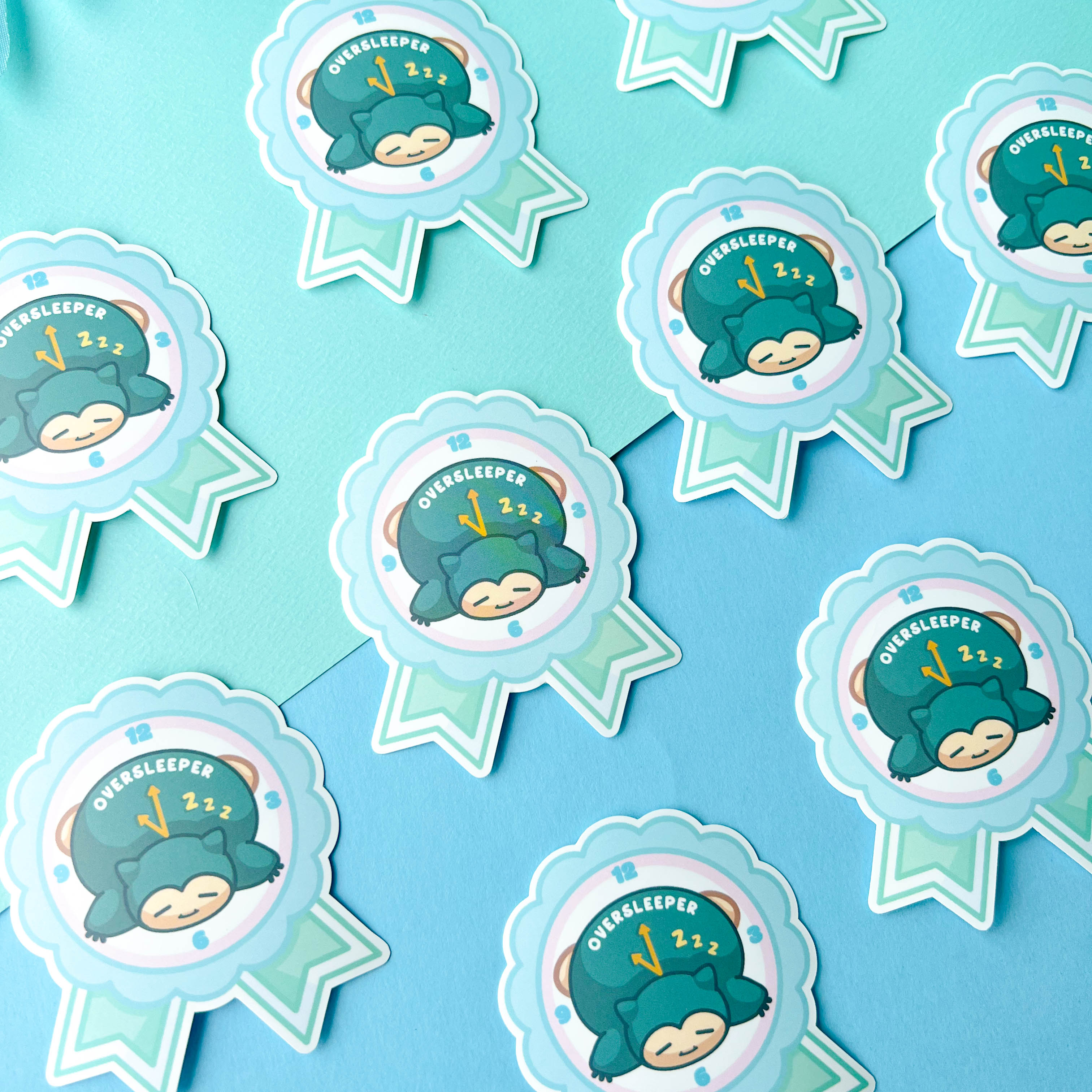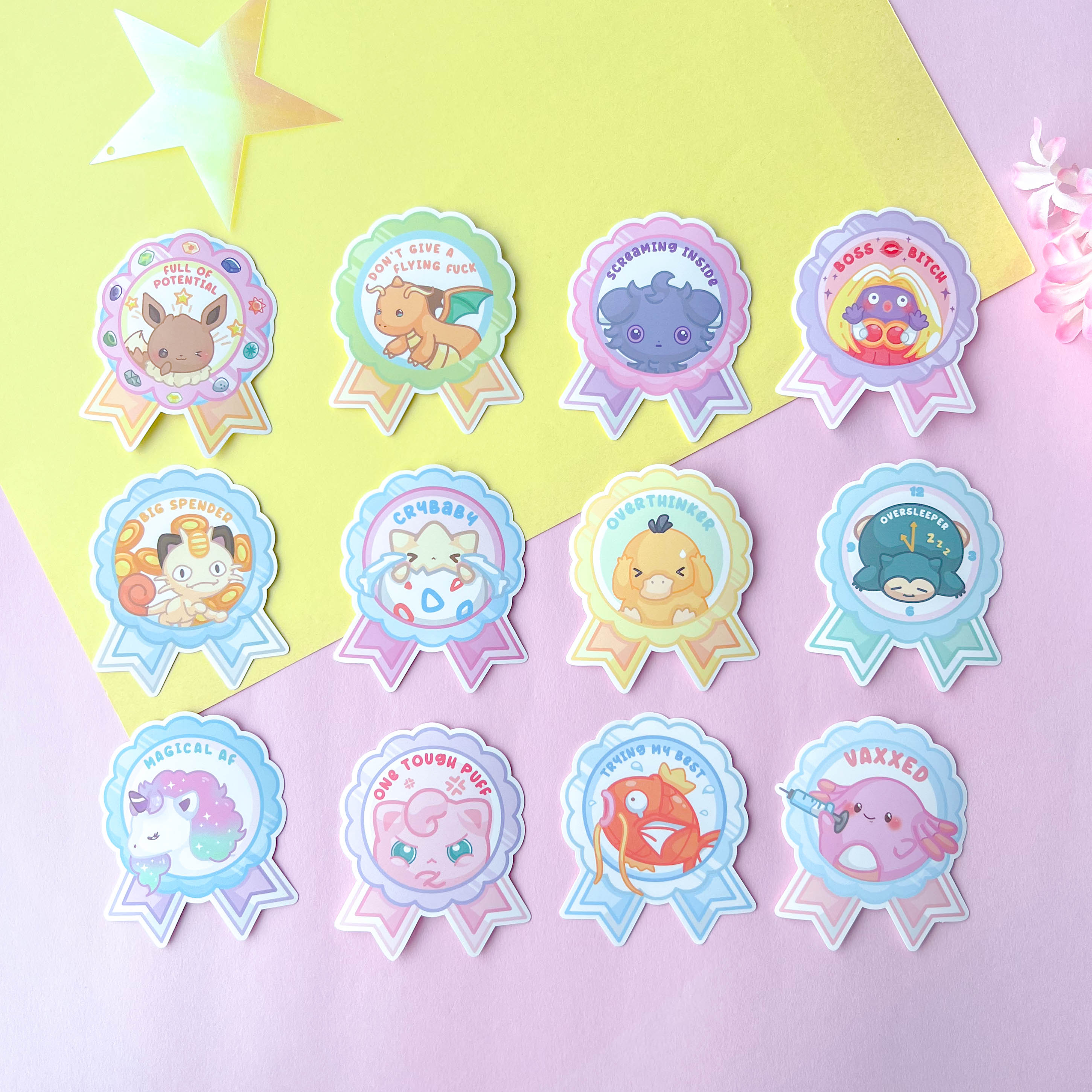 Are you someone who loves to snooze their alarms? Embrace your love for sleep with our Snorlax Sticker! This sticker features Snorlax lying down with an alarm clock and the words "oversleeper" printed above it. Stick it on your laptop or water bottle as a reminder that it's okay to hit the snooze button every once in a while.
♥ 3" Sticker
♥ Vinyl with Matte Finish
♥ Vinyls are great for decorating your laptop, water bottles, switch, luggages etc. 
♥ Feel free to use in your resin or other crafting work with credit 
♥ Colours may vary between your monitor's colours and physical product. 
♥ Please note that due to a switch in manufacturing, sticker finishes between different collections may vary. 
Enamel Pin Grading Guide
Below is a simplified guideline for easy shopping purposes. For more detailed descriptions, please visit our PIN GRADING GUIDE PAGE
Standard (A) Grade 
Since all pins are handmade, so no pins are perfect, and these are the highest quality ones you will receive from me. 
- May be very tiny minor flaws only visible under observation (e.g. small scuffs or pores)
B Grade
Contain small minor imperfections such as (but not limited to)
- Thicker or uneven metal lines
- Metal discolouring or chips
- Small scuffs or dust specks
Seconds
These pins will have noticeable imperfections, offered at a discount (50-70% off)

- Uneven or areas with under or unfilled enamel
- Lose/wiggly posts
- Larger areas of scuffs or scratches on surfaces
Please note that everyone's grading is slightly different, but this is how I grade my pins, and by purchasing my pins you agree to the terms and grading scheme showed below