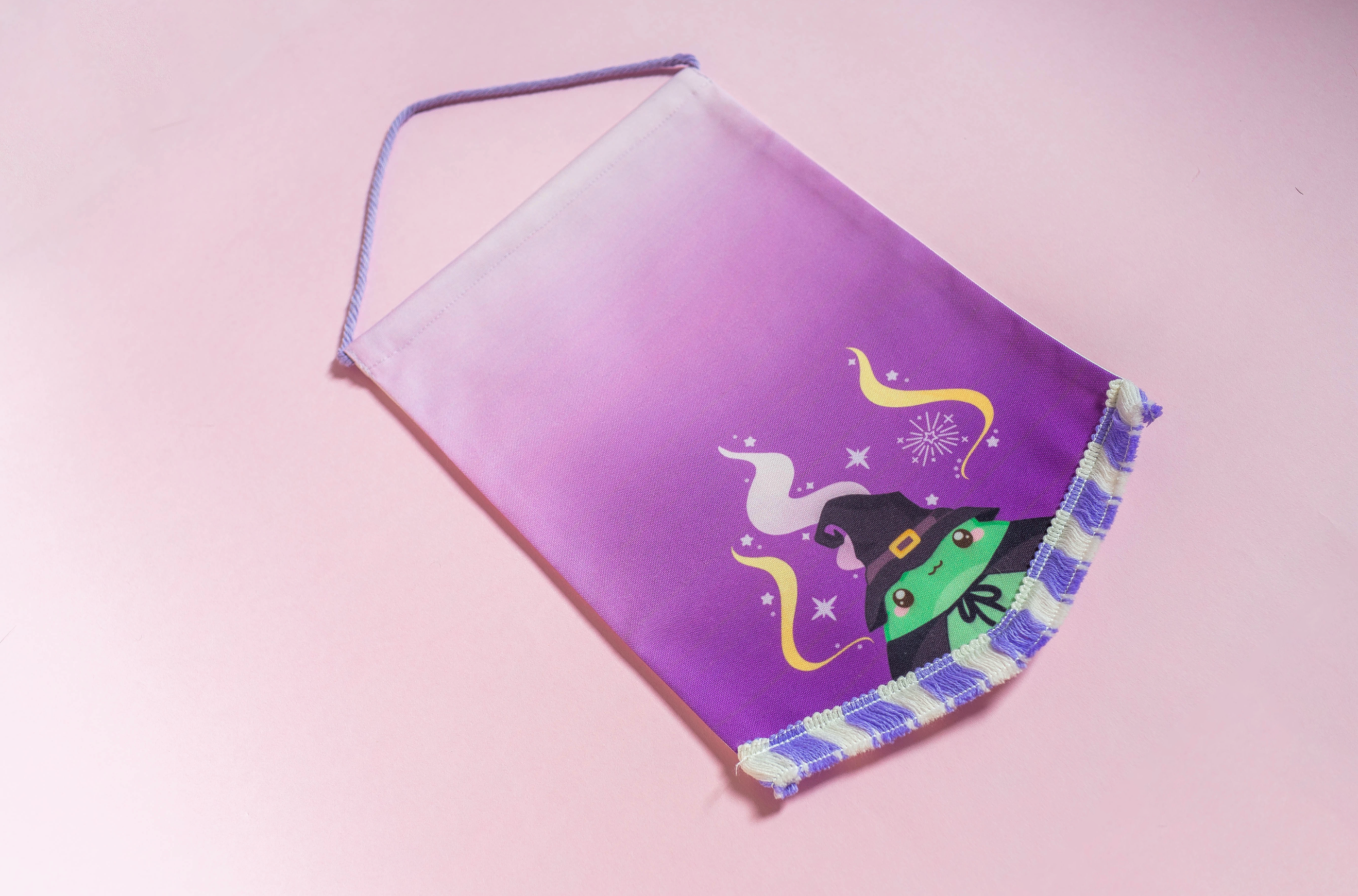 ♥ Pin Banner Specifications
♥ 30cm x 20.5cm (11.8" x 8.07")
♥ Thick fabric
♥ Fits an estimation of 20-30 pins (depending on the size of your pins) 
♥ Be careful if you have a lot of heavy pins (since each pins are different in weight) to make sure you don't strain the hanging rope during long term use. We are not responsible for wear and tear after use 
♥ As fringes attached to the pennants are hand-sewn, please be aware that there may be some loose threads or small imperfections, and are not considered as defective products
♥ Please note that pins in the photos are not included in the pin banner, and are for photoshooting purposes only. 
♥ Pin banners are handmade and may have some small flaws 
By purchasing a pin banner, you are agreeing to have read, understand and accepted the terms & descriptions listed above. 
Enamel Pin Grading Guide
Below is a simplified guideline for easy shopping purposes. For more detailed descriptions, please visit our PIN GRADING GUIDE PAGE
Standard (A) Grade 
Since all pins are handmade, so no pins are perfect, and these are the highest quality ones you will receive from me. 
- May be very tiny minor flaws only visible under observation (e.g. small scuffs or pores)
B Grade
Contain small minor imperfections such as (but not limited to)
- Thicker or uneven metal lines
- Metal discolouring or chips
- Small scuffs or dust specks
Seconds
These pins will have noticeable imperfections, offered at a discount (50-70% off)

- Uneven or areas with under or unfilled enamel
- Lose/wiggly posts
- Larger areas of scuffs or scratches on surfaces
Please note that everyone's grading is slightly different, but this is how I grade my pins, and by purchasing my pins you agree to the terms and grading scheme showed below