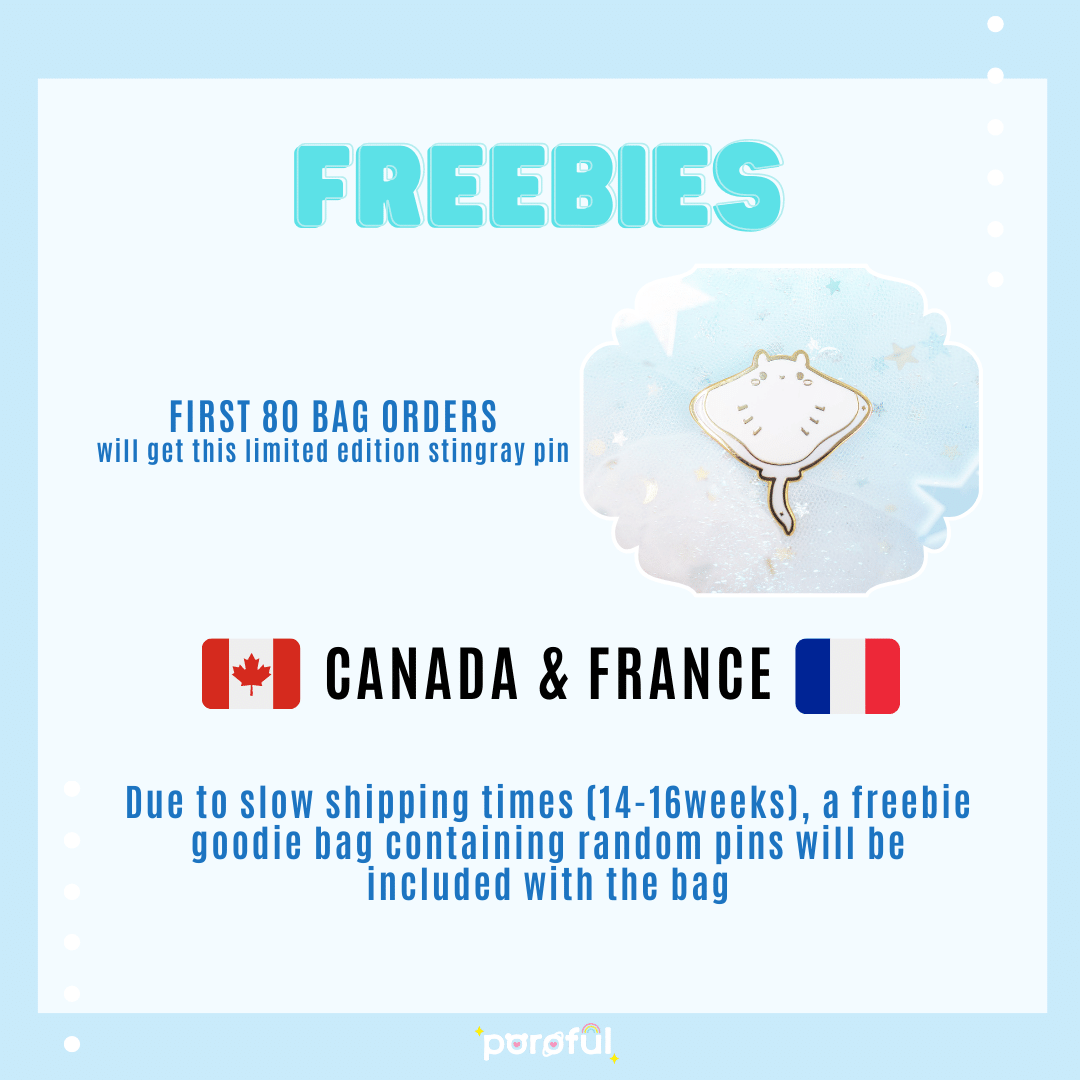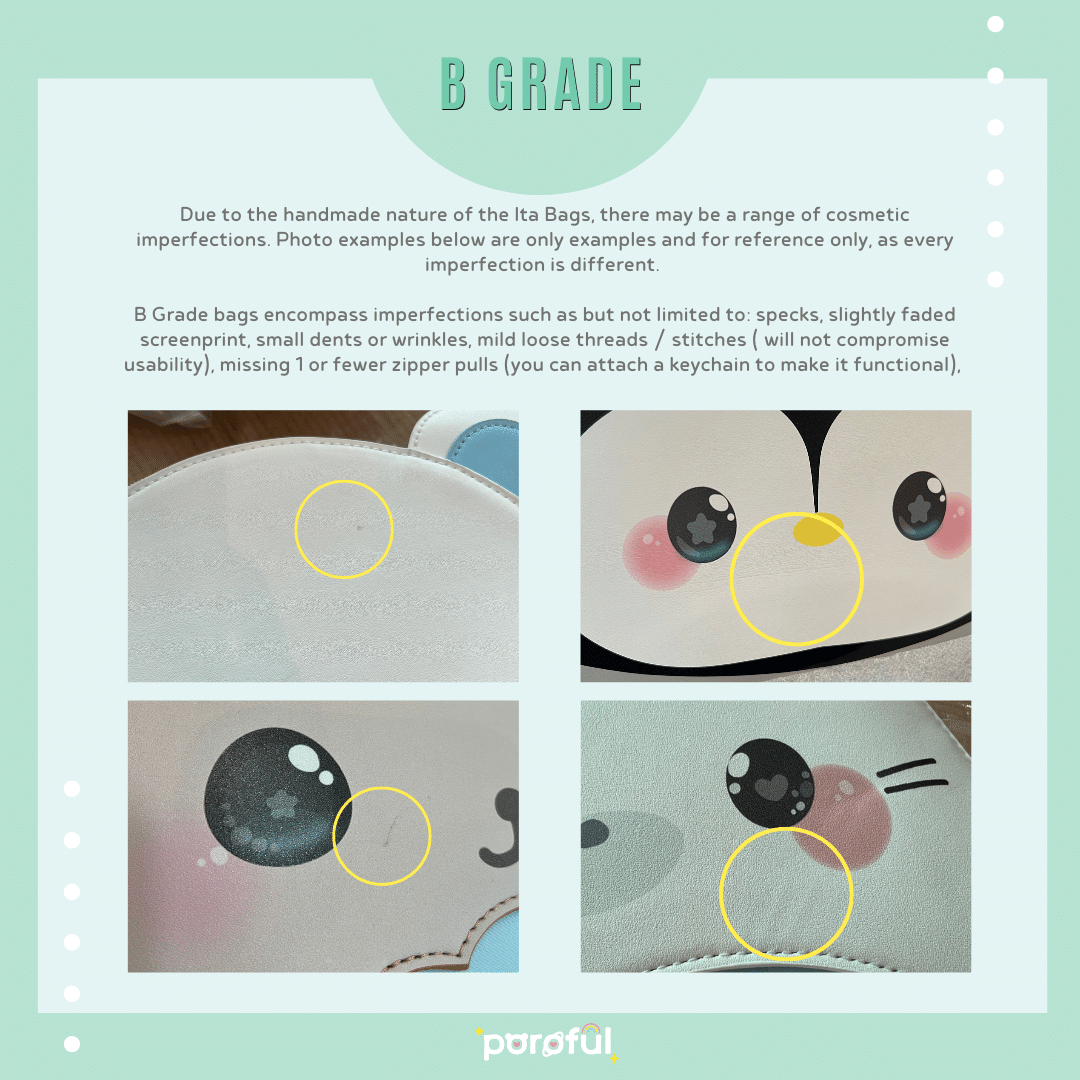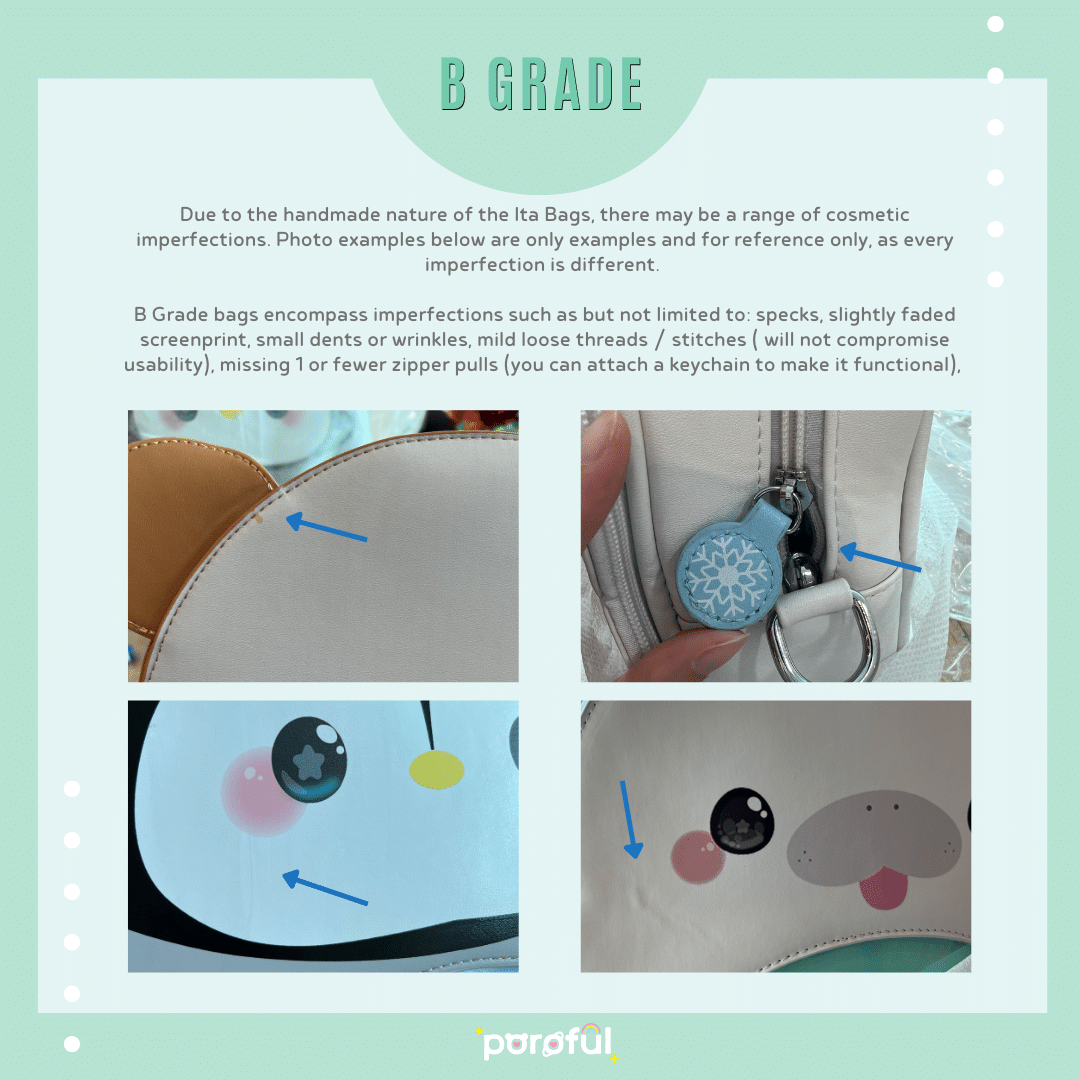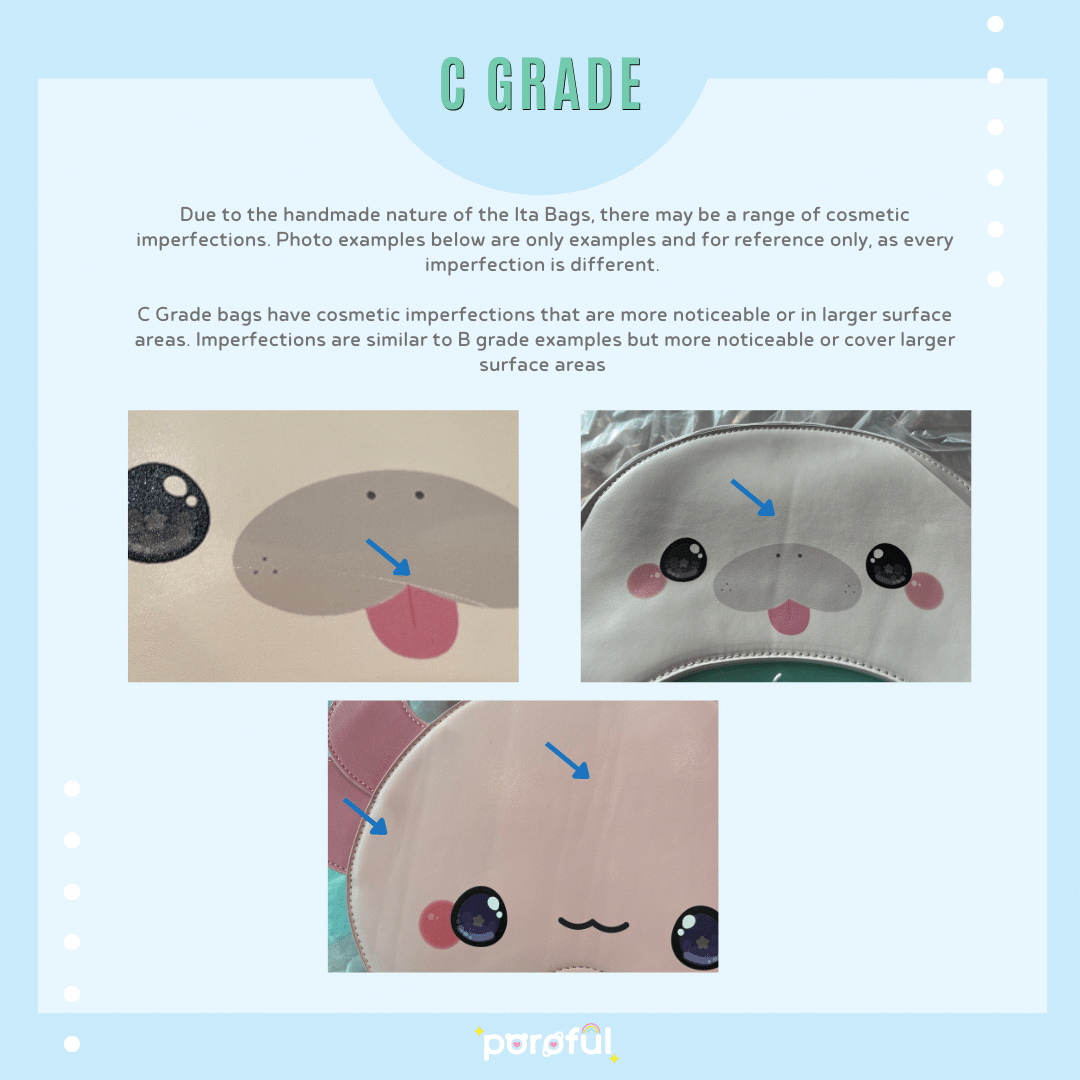 This Axolotl Itabag is made out of vegan leather, comes with a detachable tail, as well as a zippered compartment for your valuables. One of our fan favourites, this Axolotl features a front window panel easily accessible, and the perfect safe way for displaying your pins, patches and more. The bag can fit up to a 12.9" iPad Pro and is great for going to conventions or even just go to school, and will surely be an eyecatching piece to go with any outfit! 
Due to the handmade nature of the bags, there will be imperfections. Please read through our grading scale to understand how we determine the grading of each bag. All B Grade & Second Grade bags are not subject to refund or exchanges. 
Please read through product dimensions & be aware of different shipping times before placing an order 
★ BAG DIMENSIONS & INFO ★ 
Can be worn crossbody or as a backpack
Comes with 2 sets of adjustable straps 
Comes with a detachable tail 
★ EXTERIOR ★
Height: 33cm (13")

Width at its widest: 28cm (11") 

Clear Window: 16cm width x 13cm height (roughly 6.2" x 5.1") 

★ INTERIOR ★ 

Height: 32cm (12.6") 
Width: 25cm (9.8") 

Fits: 11" iPad, 12.9" iPad Pro, Full Sized Nintendo Switch 
★ Storage ★
Taking a look inside the bag, there are multiple organization and storage options: 
1 big compartment consisting of: 
1 big inner slot pocket 
1 inner zipped compartment
2 mini inner pockets 
Enamel Pin Grading Guide
Below is a simplified guideline for easy shopping purposes. For more detailed descriptions, please visit our PIN GRADING GUIDE PAGE
Standard (A) Grade 
Since all pins are handmade, so no pins are perfect, and these are the highest quality ones you will receive from me. 
- May be very tiny minor flaws only visible under observation (e.g. small scuffs or pores)
B Grade
Contain small minor imperfections such as (but not limited to)
- Thicker or uneven metal lines
- Metal discolouring or chips
- Small scuffs or dust specks
Seconds
These pins will have noticeable imperfections, offered at a discount (50-70% off)

- Uneven or areas with under or unfilled enamel
- Lose/wiggly posts
- Larger areas of scuffs or scratches on surfaces
Please note that everyone's grading is slightly different, but this is how I grade my pins, and by purchasing my pins you agree to the terms and grading scheme showed below